Current Projects

At this moment, the Dream Coder's Realm team are working on completing their second major game. So far they have released Warriors Mind, and close to releasing Cyclone Foundre. To learn more about these games, go to their websites.

Besides the many small projects completed by the team, these two games will set the precedent for independent game developers worldwide. You can pick the Warriors Mind game up at many large retail chains from all over.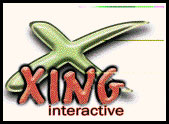 Xing Interactive and Fire Dragon Interactive are the two publishing companies supporting the Dream Coder's Realm team during development. It has been a tough job creating these games, and it will be as we continue. So thank you for taking your time to visit this site, and learn more about us.